National Open Access Transformative Agreement with Springer Nature
Germany's project DEAL and Springer Nature finalize world's largest transformative Open Access agreement
From January 1st 2020, the agreement provides Open Access publishing services to academic authors at 700+ German research institutions.
MPDL Services GmbH on behalf of project DEAL and the publisher Springer Nature have signed the formal contract for the world's most comprehensive transformative Open Access agreement to date, following on from the Memorandum of Understanding signed in August 2019.
Through the agreement, authors affiliated with the 700+ German academic and research institutions which are part of Projekt DEAL, will be able to publish their accepted manuscripts immediate (gold) OA in both Springer Nature 'hybrid' and fully OA journals, with the relative costs managed centrally by their institutions. The agreement is expected to see well over 13,000 articles a year from German researchers published OA, making it the largest of its kind.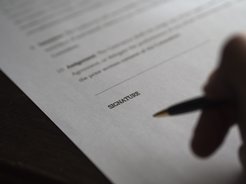 The Read and Publish, 'transformative', component of the agreement, effective immediately, entitles authors to publish immediately OA in Springer Nature's collection of 1,900 'hybrid' journals and provides participating institutions with permanent access to Springer, Palgrave, Adis and Macmillan journals in the Springer Nature portfolio. The fully OA publishing element will come into effect from 1st August 2020 to allow new administrative processes to be set in place. It will enable centrally administered OA publishing in Springer Nature's fully OA portfolio, which includes Scientific Reports and Nature Communications.
The agreement will be published in full text online in conjunction with the start of the sign-up process for German institutions in the second half of January.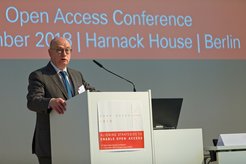 Prof. Dr. Martin Stratmann President of the Max Planck Society said: "Enabling open access dissemination of research results to improve the scholarly endeavor has been a core mission of the Max Planck Society since promoting the Berlin Declaration in 2003, and we are therefore honored to take up the task of organizing the implementation of this transformative agreement on behalf of the Alliance of German Science Organizations and the German Rectors' Conference. Transitioning today's scholarly journals to open access is a massive undertaking, and we are committed to facilitating the transition for the sake of research and researchers everywhere, in full alignment with the principles of Open Access 2020 and Plan S."
Read the press release here.
Learn more about the agreement and Project DEAL here

About Project DEAL
The German Rectors' Conference was tasked by the Alliance of German Science Organizations to institute Projekt DEAL to conclude nationwide "publish and read" agreements with the largest commercial publishers of scholarly journals. DEAL has negotiated on behalf of all German academic institutions including universities, universities of applied sciences, research institutions, state and regional libraries.