OpenCon Community webcast with Peter Suber
Open Access expert Peter Suber will answer questions in an OpenCon webcast
In the run up to Open Access Week, Peter Suber, Director of the Harvard Office for Scholarly Communication and author of the seminal book, Open Access, will discuss the state of Open Access during a webcast. Peter will answer questions submitted in advance and live on the advancement of Open Access and the future of the movement.
The webcast will be held on Tuesday, October 18 at 10am PDT / 1pm EDT / 6pm BST / 7pm CEST.
Join live to ask questions and participate in the discussion online using #opencon on Twitter. If you can't join the webcast, leave your question in the comments now and watch the webcast later!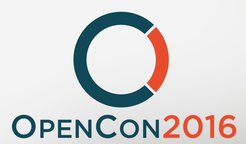 The new OpenCon Community Webcast series aims to inform and engage the growing OpenCon community by showcasing an individual, project, or success story each month. Ranging between 30 minutes and an hour, these webcasts will provide a regular opportunity for the OpenCon community to hear from those leading the charge for Open Access, Open Education, and Open Data.